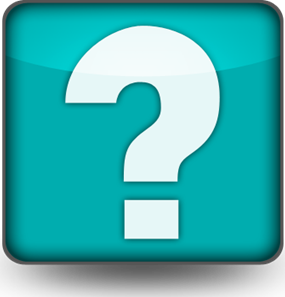 At Mobile Mobile, we stock most common parts for the most common phones. However, there are hundreds of smartphones on the market and we may not have your part in stock. If we don't have what you need, we will order the necessary part to repair your phone. When we receive the part we will contact you and come and get your phone at your office, complete the repairs, and return your repaired phone to you as quickly as possible.
Here are some common FAQ's.
Q: My screen is broken but I can still access the phone and use it. Do I really need to get it fixed?
A: It is common to be able to still access your phone with a broken front screen. The screen of a phone is layered like a sandwich. The top layer is a thin tempered glass that you touch to control the phone. The bottom layer is glass with special coatings that displays the images, which for our explanation here, we call the LCD. The top glass and bottom glass are adhered together by a layer of adhesive that is optically clear. The adhesion of the two layers is done under controlled conditions using a vacuum autoclave. The heat of the autoclave cures the adhesive and with the vacuum any bubbles are removed.  When the top glass breaks, the display glass becomes vulnerable to damage. If you can still access information on your smartphone then most likely the LCD on your phone is still intact and does not have any damage. The protective touch glass is what is compromised and it will just be a matter of time before your LCD gets damaged
At Mobile Mobile want to provide our customer with a repair that behaves and performs as the manufacturer intended. We do this by replacing the entire display assembly. The display of your phone is one of the most expensive replaceable parts short of the motherboard. Prices for the full assembly replacement can vary in price depending on your phone model.
Q: I am having a problem with the charging port on my phone, is that something that can be fixed?
A: Charging ports can be replaced on many smartphones and all iPhones. Some models have the charging port soldered to the motherboard. Contact us to find out if your can be replaced.
Additionally, as an alternative you can purchase a charging pad to charge your phone or tablet which can help resolve this kind of problem. This wireless capability is called Qi Wireless Charging Technology. As of  year end 2015, there are a handful of smartphones that have wireless charging. They are are the three Galaxy S6 devices (regular, edge and edge+) and the Galaxy Note 5.  As well as some not so popular phones with wireless charging include Nokia Lumia 920 928, HTC 8X Droid DNA Butterfly Incredible 4G LTE Rzound, Google LG Nexus 7 6 5 4, LG Optimus Vu II D1L LTE2, Sharp SH-07D SH-04D SH-02D SH-13C.   Notice, the recent iPhone 6 6plus and 6s do not have wireless charging.
If your phone does not have built-in wireless charging capability, there are wireless charging receivers that you attach or can be put inside your phone to make it capable of wireless charging. 
To get you going we looked around and found some great choices for wireless charging. Take a look on this page and see if anything works for you.
We will fix the following:
Damaged front glass assembly
Problem charging port (on phones and tablets that allow for replacement)
Broken or missing phone buttons
Broken headphone jack
Broken front or rear cameras
Problem speakers
Battery replacement
Unlocking
Data recovery(dependent on condition of old phone)
More
If you have any questions you can contact a Mobile Mobile Phone Repair Technician by clicking here.